From gaining new experiences in different roles to acquiring fresh knowledge and skills – at UBS we believe that you should never stop growing and learning because life never stops teaching. We know that it's our people – with their unique backgrounds, skills, experience levels and interests – who drive our ongoing success.
Ready to be part of #teamUBS and make an impact? Find out more at ubs.com/careers.
UBS works with individuals, families, institutions, and corporations around the world to help answer some of life's questions – whether through award winning wealth management advisory, investment banking and asset management expertise, or private and corporate banking services in Switzerland (our awards https://www.ubs.com/awards).
With more than 71,000 colleagues around the world, we collaborate across all major financial centers in 50 countries (as of 31 December 2020). Although we all come from different backgrounds and specializations, two things unite us: the conviction that we're stronger together, and the will and curiosity to constantly innovate. That's the key to us unlocking our full potential (and what we look for in everyone who joins us). It's also why we're regularly recognized as an attractive employer.
Hong Kong Institute of Certified Public Accountants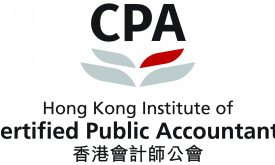 The Hong Kong Institute of Certified Public Accountants (HKICPA) is the only body authorized by law to register and grant practising certificates to certified public accountants in Hong Kong. The Institute has more than 44,000 members and more than 18,000 registered students. Members of the Institute are entitled to the description "certified public accountant" and to the designation CPA.
Artemis Education Technology Limited

Mr. Leung is the founder of Artemis Education Technology Ltd with focus on digital learning plat form.  Mr. Leung believes there are many opportunities for developing digital measuring and analytic systems for learning, medical, and climate changes in the coming decades. He suggested that the younger generation should put more creative and innovative thinking to develop patentable solutions in improving human well-being.  The global pandemic has posted a great threat, however, so long as we are strongly committed to deal with it by maintaining a positive sprit of discovery and invention, more and more advance solutions would be created.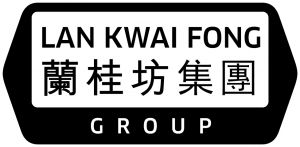 Lan Kwai Fong
Over the last three decades, Lan Kwai Fong Group has established itself as a household name in Asia. With extensive brands, properties and investments, the group is highly regarded as the foremost entertainment, hospitality and lifestyle brand in the region. A market leader in a host of different fields as varied as F&B, retail, leisure and entertainment, Lan Kwai Fong Group has become a success story thanks to its creative vision, constant innovations and pioneering ventures.
Pan Asian Mortgage Company Limited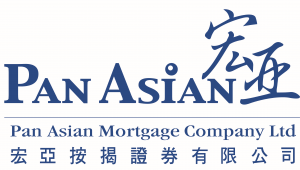 Pan Asian Mortgage Co. Ltd. ("Pan Asian") is a Hong Kong based innovative financial services company specializing in mortgage origination; mortgage-backed asset securitization and capital markets financing. Founded in 2002, Pan Asian funds individual residential mortgage loans through its innovative SuperFirst Program in partnership with banks in Hong Kong.
With Pan Asian's experience and expertise over decades of mortgage origination, we strive to serve our homeowners and the community to: Provide Responsible Lending, Support Affordable Borrowing.
This innovative business model has provided Hong Kong homeowners with "one-stop shopping" mortgage financing options at an affordable rate,  as well as providing high quality mortgage security for our financing banks.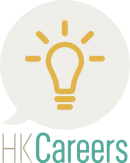 HKCareers helps university students to get into Investment Banking, Banking, Property/ Conglomerate and Advisory/ Consulting. With 7+ years of career training experiences as well as an extensive network with universities and professionals, HKCareers have successfully helped 800+ students to land their dream offers.
You may follow HKCareers on Instagram (IG: hkcareers) to stay updated about the grad job and internship news/ interview updates.

OnMyGrad (OMG) App is the first ever A.I. Career Learning Platform in Hong Kong, with one third of university students in Hong Kong as active users. OMG recommends customized career learning courses, materials and any portfolio enhancement opportunities, creating a Career Knowledge Community for university students. OnMyGrad was admitted by AppWorks in 2019 to its Accelerator Programme as a member of Batch 19 Artificial Intelligence Stream. OnMyGrad is also now a member of 500 Startups Accelerator (TTA) as well.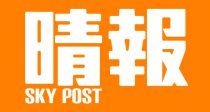 Sky Post a local free newspaper, since 2011, delivering 'Smart, Healthy, Family' related content. As of now, we have over 300 newspaper distribution spots with over 1 million readership. Apart from print, we also connect our reader through multi media platforms, like website and social media, delivering lifestyle and high quality editorial content.

Founded in early 2020, Top Offers is led by William from UBS Global Markets, Olivia from Citi Corporate Banking and Anson from MBB. Our alumni and students have landed front office offers with Lazard, Morgan Stanley, UBS, Bank of America, Citi, McKinsey and more. Check out our Instagram account, top_offers_hk, for track record. Our coaches broke into Ibanks and MBB from non-Ivy League, non-GBUS backgrounds with below-average GPAs. We charge no upfront fees and impose no ceiling on the number of coaching hours. We're confident for we know the rules of the game well.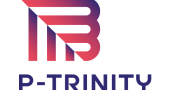 A Hong Kong based Consulting, Training, and Executive Coaching Company with a global scope, leveraging a network-based business model of high quality contributors and experienced freelance consultants on-demand. Hereby securing to deliver high quality solutions and fast results, while keeping costs down.
We've worked with Blue Chip companies like Unilever, Suntory-Pepsico, Kraft, UK-based NGO's, and several Start-Up companies. We've collaborated with companies such as Barnstorm (Course Developers), Impact Group (Leadership Coaching), Innoleaps (Lean Innovation Methodology), and Unilever (Marketing Foundation Trainings and Innovation Bootcamps).